Camping | First time camping of a Hiking Sport Leader
I have never camped before, and I thought that it would be troublesome to bring so many things. Recently, a colleague invited me to go camping. At first I hesitated, but then out of curiosity and I joined them. I couldn't help but feel nervous when I went camping for the first time. Luckily, my colleagues have rich camping experience and help me with everything
The day before camping, my colleagues prepared everything and told me to bring a large backpack, and they would prepare the rest for me.
As a Hiking Sport Leader (even with no camping experience), of course, I know a lot of camping knowledge. With the help of other more experienced colleagues, we quickly set up tents and traps. We cooked dinner together like a family. We prepared rice balls for dessert, like celebrating the winter solstice festival, so happy and warm.
Ready to sleep after dinner! I thought that I couldn't sleep in the wild, but for my first time, I could sleep like a baby. We had brunch before leaving, with hot chocolate, French toast , luncheon meat and Japanese hamburger steak. It was such a great camping experience!
I got a lot of camping tips from experienced colleagues, so that my first camping experience was very successful. Now I also have some tips to share with you: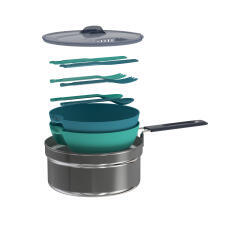 otherwise you cannot enjoy food with friends, as you will get sand and mud on your hands when camping.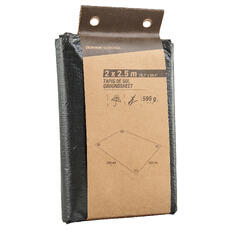 2) Ground sheet is very important
Without a ground sheet, even if you dismantle the tent on a sunny day, there will be a lot of fallen leaves and mud sticking to the bottom of the tent. It is much easier to clean up a ground sheet, which can block the moisture on the ground, and also protect the tent bottom. This way you can sleep better at night and the tent is more durable.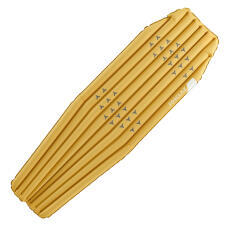 3) You can't sleep without a sleeping mattress
My colleagues forgot to bring one for me, so I bought a trek 700 sleeping mattress, which can be inflated by blowing in air for a minute. It is convenient and easy to use, also compact and very comfortable!
Route Nearby - Hok Tau Reservoir Family Walk
If you have time, you can go to Hok Tau Reservoir Family Walk. The area around the Hok Tau Reservoir was originally stream and swamp. In 1968, an irrigation reservoir was built. For those who opt for doing things one step at a time, follow the left trail by strolling on a gentle uphill footpath; For those who like to make haste, take the right route on what is famously known as the '68 steps' in one go. Whichever route you take, you will be rewarded with a view of the reservoir and Pat Sin Leng Country Park. It took more than an hour to walk around the pond along the Family Walk, adding more fun to camping.
If you don't have much camping experience, it is recommended to camp with experienced friends. Just bring along some personal items, such as pillows, sleeping mattress, cutlery, sleeping bags. Let experienced campers take care of the rest. When you accumulate a certain amount of experience, you will know what equipment is suitable for you, and that prevents you from buying unnecessary things.
During camping, you can get closer to nature and relex. Start planning your camping trip now!
 
* The prices listed on the site are the prices recommended by DECATHLON's central purchasing department.