Fitness|3 tips to keep you active this Christmas!
Fitness|3 tips to keep you active this Christmas!
It's hard not to overindulge over the Christmas period. If you're not careful, all those temptations can undo the months of effort you put in to keep fit. However, if you increase your activity levels, it is possible to get through the festive season without piling on the pounds!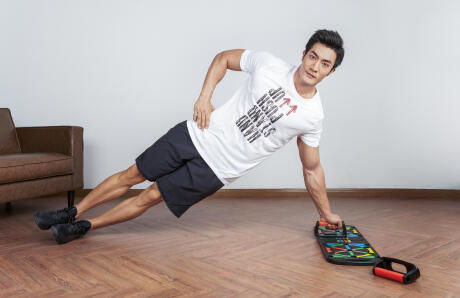 While waiting for your Christmas feast, why not challenge your friends and relatives to a fitness contest? If doing simple push-ups doesn't inspire you with enthusiasm, this festive-coloured push-up board is guaranteed to keep you motivated. The grips can be inserted into different positions on the board to train your chest, arms, shoulders or back. Moving the grips closer together increases the difficulty of the exercise. Ask each member of the group to pick a colour and see who can do the most push-ups! Don't forget to motivate each other – you'll be surprised at how many you can do!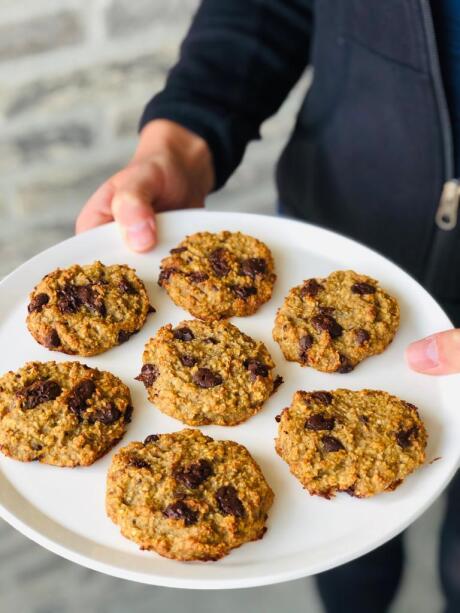 2. Simple and nutritious festive snack recipe
You're bound to feel hungry after a workout session. With so many tempting snacks on offer during the festive season, it's easy to make all that hard work go to waste! If you're looking for a nutritious post-workout snack, we've put together a simple recipe for fitness cookies, which are also great as a festive snack!
Fitness cookie recipe:
1. Peel 2 ripe bananas and place in a mixing bowl. Use a fork to mash the bananas to a paste.
2. Add 1 cup (approx. 128 g) of rolled oats and combine thoroughly with the bananas.
3. Place a sheet of baking parchment on a baking tray. Use a spoon to place small scoops of the mixture on the tray and shape into cookies.
4. Place the baking tray into a preheated oven at 180°C and bake for 15-20 minutes.
If you wish, you can add a small amount of nuts, sesame seeds or chocolate chips for extra protein. For a festive flavour, add some ground cinnamon to the cookie mixture. The cookies take just 25 minutes to make and can be stored in a lunchbox to take with you on your next outdoor workout.
3. Christmas 'Fitness Tree' workout
No Christmas would be complete without a Christmas tree. In addition to decorating your own tree, why not find a nearby tree to do an outdoor workout? Find a large tree and hang a suspension trainer from a thick branch. This lower body workout trains your leg muscles.
1. Single-leg squat (3 sets of 12 for each leg): Keep your back straight and support yourself on one foot. Lower to a squat position and then return to the starting position using your quads and glutes. You can hold the suspension trainer to support you as you return to the starting position, but don't pull on the straps. 
2. Glute bridge (3 sets of 12): Lie on your back and place your feet into the handles. Bend your knees to a 90 degree angle and drive your legs upwards using your back and core until your back and legs form a straight line. Avoid an excessive bend in your waist. 
3. Bulgarian split squat (3 sets of 12): Adjust the handles to knee height, and then place the instep of one foot into one of the handles. Keep your back straight and lower to a squat position until your front leg has a 90-degree bend. Keep the load balanced evenly across your foot and drive up with your quads and glutes.
Are you ready for a healthy, active Christmas? There are many ways to keep fit during the festive season. Decathlon offers a wide range of cross training equipment that you can use to create your own Christmas workout routines!
* The prices listed on the site are the prices recommended by DECATHLON's central purchasing department.