How can you choose the right string?
Multi-filament or monofilament? Is the string too rigid, too soft, too loose? ... A string that is suitable for one person is not necessarily suitable for someone else, so it is important to choose the right string to suit your needs.
There are many types of strings that can be mainly divided into 4 families:​​​​​
1. Multi-filament
2. Monofilament
3. Hybrid
4. Natural gut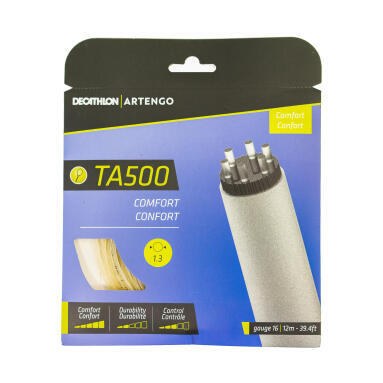 A multi-filament string is made with hundreds of synthetic microfilaments. This type of string maintains tension well, and is less powerful than gut but more than other types of strings. It is also the string that is closest to gut.
Benefits: 
- Tension is maintained well
- Comfortable
- Powerful
Suitable for a player who: 
- plays not often
- breaks strings regularly
- looks for comfort and power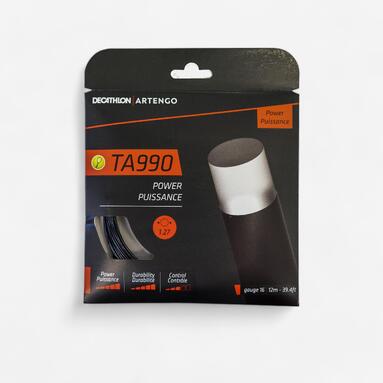 Monofilament strings are vert stiff strings made of a single strand of polyester or co-polyester. It can be made in different shapes (round, pyramidal, hexagonal, octagonal, ...) to increase its effect.
Benefits: 
- Durable
- High playability
Suitable for players who:
- are powerful
NOT SUITABLE for:
- children (13 and under, even competitive players)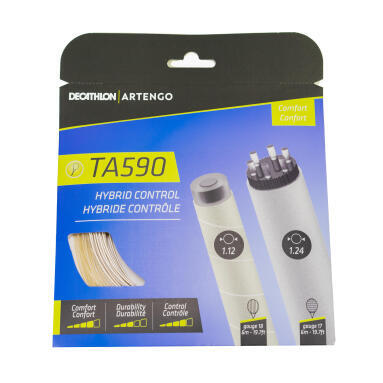 This is a mixture of two types of strings. A powerful and flexible string is combined with a rigid string, which creates resistance and effects. The most common way is to use monofilament for the mains (strings parallel to racket handle) and either gut or multi-filament for the crosses (strings perpendicular to racket handle), as the mains will affect playability and the crosses will provide power.
Benefits: 
-  Advantages of mono- and multi-filament strings
- Comfortable
- Powerful
- Playability
- Durable
Suitable for players who:
- look for power and playability with good comfort
- regularly break strings
- play frequently
This type of string is made of hundreds of natural microfilaments from bovine small intestines.
Benefits:
- Very comfortable
- Very powerful
- Tension is maintained well
Suitable for:
-  A player looking for soft feel and power 
-  A player who regularly plays
-  A flat hitter who doesn't break many strings
-  Children, elderly and players who have a lower arm speed
* The prices listed on the site are the prices recommended by DECATHLON's central purchasing department.