RUGBY | SAFTEY RULES OF SCRUM

RUGBY | SAFTEY RULES OF SCRUM
The scrum is without doubt the aspect of the game where player safety receives the most attention.
Over the years, rule changes and better teaching in rugby clubs have all helped improve scrum safety.
HOW THE RULES HAVE CHANGED
Rule changes are one of the things that have made scrums so much safer.
Nowadays the players engage before pushing, which reduces the impact and protects their heads.
This new binding method also avoids twisting and instability.
The players push forward on the referee's command and the ball is fed in at the same time.
Players are required to push straight forwards and keep their torsos parallel to the ground to limit the risk of collapses.
The rules have also developed to allow the use of protective gear that softens impacts and reduces pressure.
The introduction of shoulder pads, scrum caps and mouthguards has made forwards much safer.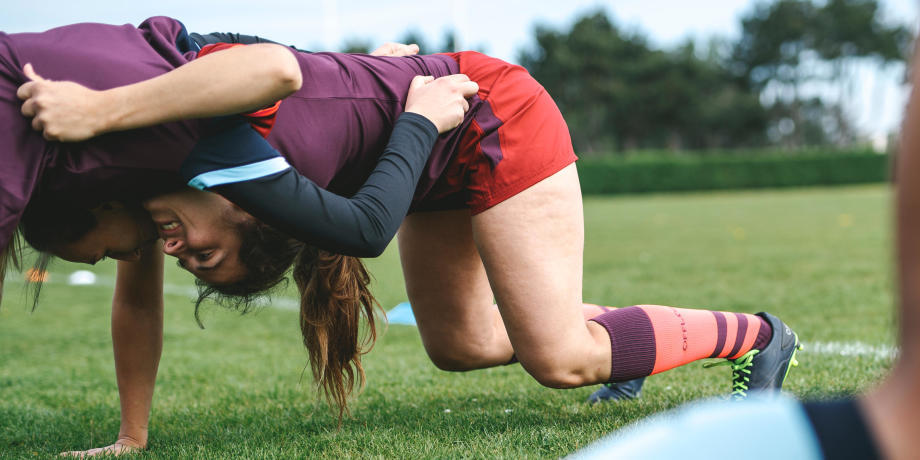 ‧ To push safely, focus on your posture.
‧ Tense your core, neck and shoulders, and bite down on your mouthguard.
‧ Bend your knees and bind together with your teammates.
‧ Follow the referee's instructions.
‧ For the two props, bind with your opposite number after touching them, with the loosehead prop's arm inside that of the opponent's tighthead prop.
‧ Your back should stay flat and parallel to the floor, and you should push in a straight line once the ball is fed in.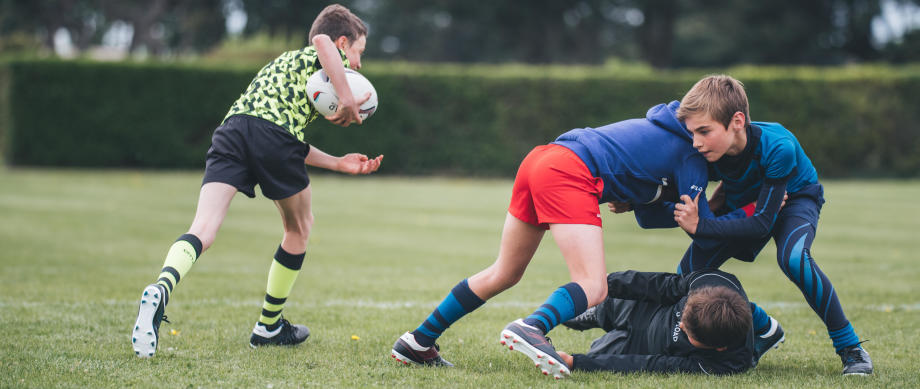 * The prices listed on the site are the prices recommended by DECATHLON's central purchasing department.