RUGBY|HOW TO CHOOSE YOUR RUGBY BALL
RUGBY|HOW TO CHOOSE YOUR RUGBY BALL
Your choice will determine your quality of play and your feelings!
Several parameters must be taken into account (size, gripping, penetration into the air, positioning of the valve) in order to select the ideal ball for your training and matches.
1/ CHOOSE ACCORDING TO YOUR AGE AND SPORT
SIZE 5 (TACKLE RUGBY/ABOVE 14 YRS)
A standard size for adult
Using in TACKLE RUGBY MATCH
Suitable for training and official competition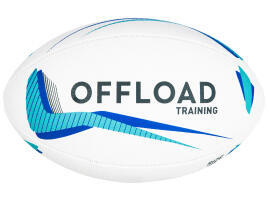 SIZE 4 (TOUCH RUGBY/10-14 YRS)
Design for youth and touch rugby
For leisure and beginners
Easy to handle for young rugby players
2/ CHOOSE ACCORDING TO YOUR PRACTICE
For youth rugby player
Because the ball is lighter and less likely to hurt the player
Therefore, it can help young players learn basic skills (such as passing and kicking)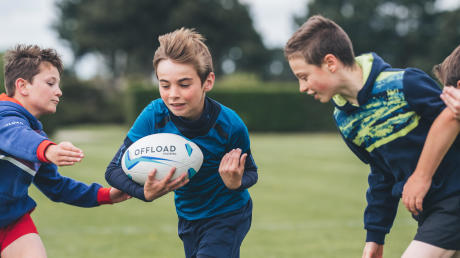 Good grip and durable is important for the rugby ball
All balls are hand-stitched (R300 series or more)
These balls are sturdy and the pieces are assembled
Smoother in the air
* The prices listed on the site are the prices recommended by DECATHLON's central purchasing department.