VOLLEYBALL | HOW TO CHOOSE YOUR KNEE PADS
Knee pads are an essential volleyball kit. At Decathlon we'll help you get the right pair.
Do we have to wear knee pads for volleyball? You must've been asking yourself if you want to start playing volleyball.
For beginners or experienced players, knee pads are recommended at all levels.
The knee is a sensitive joint that comes under a lot of stress in volleyball. And where does the fun in playing when your knees are all bashed up or you injure yourself seriously?
Choose the right knee pads, and you can quickly forget about all that and play the game with more confidence.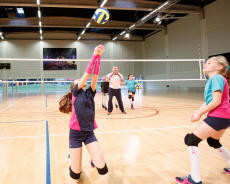 Beginners used to kneel down to pass the volleyball on the last minutes, caused bruises and hurts.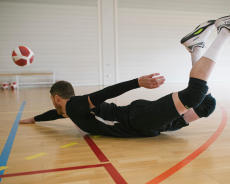 Professional training requires faster reactions and higher techniques like dives and rolls, so side protection of knee pads is very important.
WHAT CRITERIA TO CONSIDER?
There are 3 key criteria for choosing volleyball knee pads: the level of protection, durability, and breathability. If your knee pads meet these 3 criteria, then they should be right for you.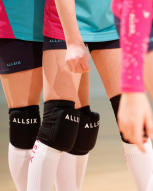 You'll need different levels of protection depending on your skill level.
Just starting to play? You'll need simple protection to prevent small bruises and scrapes. Knee pads will help you progress as you become more confident in your movements. Even for beginners, our knee pads offer you support and protection. Our entire range has been tested in accordance with the EN 15613 standard, and guarantee protection of knees and elbows for indoor sport.
Are you an expert in dives and rolls? You'll need to be completely confident and comfortable with your knee pads. If you're an opposite, or the libero, wearing knee pads is essential because you'll often be performing difficult defensive moves. If you keep banging your knees, it can really distract you from enjoying the game.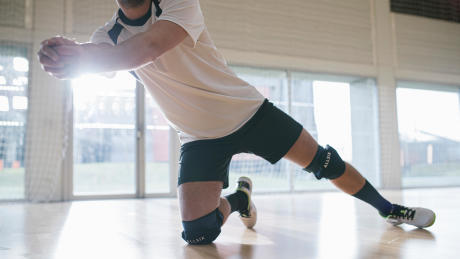 Good knee pads should last a full season of use. They'll of course wear and tear faster or slower depending on how you play, dive, and the quality of the court. The care you take in looking after them is also important.
The materials used to make good knee pads ensure a good level of durability. The type of knit and textile fibres used are fit for most volleyball courts. They are not designed, however, for playing on outdoor courts with concrete surfaces and the like.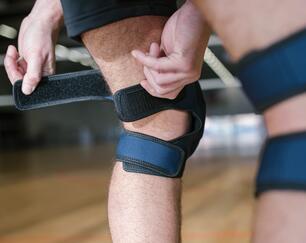 Non breathable knee pads make every move heavier. Especially in Hong Kong, the subtropical climate brings us hot and humid weather in summer; it can easily cause knee allergies and inflammation.
Durable polyester fiber is commonly used to make knee pads but relatively non-breathable. Therefore some designs increase breathability and guarantee excellent perspiration wicking during training and volleyball matches, by featuring the mesh panels at the back of the knee pad.
HOW TO CHOOSE THE RIGHT SIZE?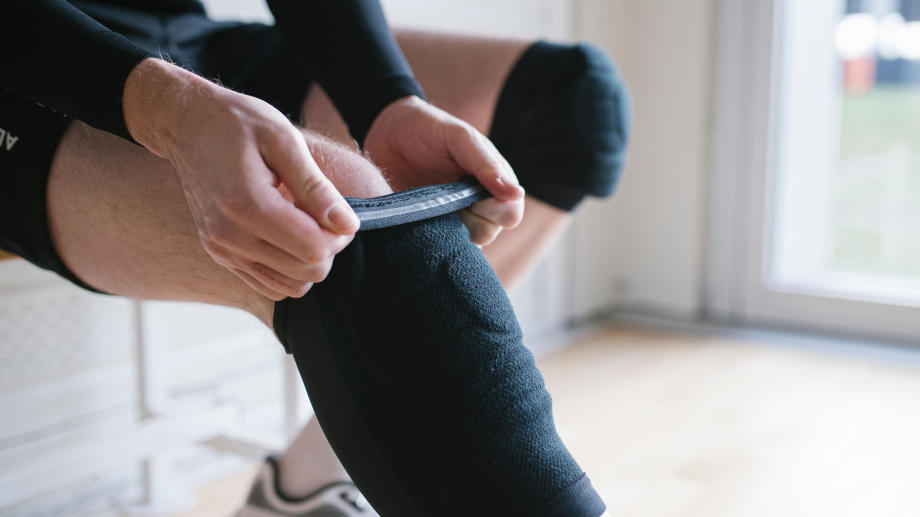 So you've chosen the right type of knee pad? Now you choose your size. You will want them comfortable but not slipping down your calf when playing.
Knee pads must not compress your knees and impede blood circulation in legs, but should still be close-fitting enough. Even when you have them on you should be able to flex your knee fully.
You usually forget you're wearing them after you've warmed up. Please note that some knee pads have a system (a silicone strip) to improve the grip on the skin and keep them in position.
There are several sizes available, designed to cater for every body type. The best way to choose your size is to try on the knee pads. Check the size guide and try out the recommended size.
"I've been wearing kneepads on the court for more than 20 years and I strongly recommend you use a pair. And be daring with colour!Kneepads are a key part of your identity as a volleyball player, so have fun with them!"    
* The prices listed on the site are the prices recommended by DECATHLON's central purchasing department.