What does Sport mean to you?
Bena L. / Trekking Sport Leader
↓ Scroll Down  ↓
Nothing is set in stone; sport can change your life
I used to be a typical office lady. Walking from MTR station to the office would be my only physical activity and I really hated it.
I had the chance to live in Australia and New Zealand for 3 years. There I picked up an outdoor lifestyle and started to hike regularly to explore the nature and take photos.
Back to Hong Kong with a new life
When I moved back to Hong Kong, I had already been a totally different person. As I promised myself to keep hiking, I realised there are so many trails to explore in my home city and they are all very accessible.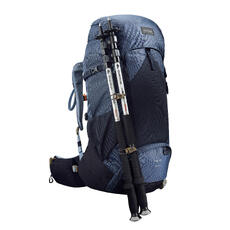 TREK500 50L+10L WOMEN'S MOUNTAIN TREKKING BACKPACK
A backpack with many accessories designed for the body shape of intermediate female hikers who need to carry 8 to 12 kg for 3 to 10 days.
MH100 WOMEN'S MID WATERPROOF MOUNTAIN WALKING SHOES
Ensure optimum comfort for your feet, with cushioning along the entire length of the sole, and a waterproof membrane to keep them dry.
The more I hike, the more I realise it's not only about exploring the nature, but also exploring ourselves. Up there on the mountain, we have all the time and quiet environment to reflect on ourselves. I love hiking with friends because the atmosphere encourages us to open up and share our deepest feelings
One of my reflections actually inspired me to change my job. Hiking is an integral part of my life, and I want it to be part of my career as well. I had the chance to meet people at Decathlon who share the same visions, and that's why I joined them.
Exchange with other sports passionates
At Decathlon, I get to meet passionate hikers every day. I love hearing their stories, sharing mine and helping them create new experience with our products. I feel blessed to have such a meaningful job.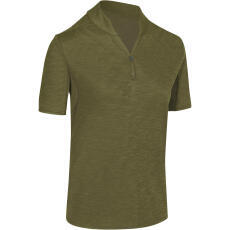 WOMEN'S SHORT-SLEEVED TREKKING POLO SHIRT 
Double-sided material: Cotton on the outside & a synthetic fabric on the inside to provide optimal perspiration management.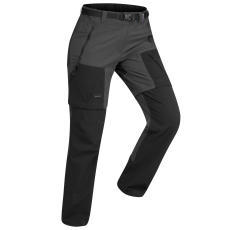 WOMEN'S TREKKING CONVERTIBLE TROUSERS
2 in 1 trousers convertible easily and quickly into shorts
Sport has given me a second life to reveal my possibilities
* The prices listed on the site are the prices recommended by DECATHLON's central purchasing department.