ACCESSORIES TO ENJOY FOOTBALL WITH FAMILY
Football is not an expensive sport. All you need is a ball, your teammates and space. However, space is always precious in Hong Kong and you may interested in Decathlon's football accessories for kids and family to practice at home.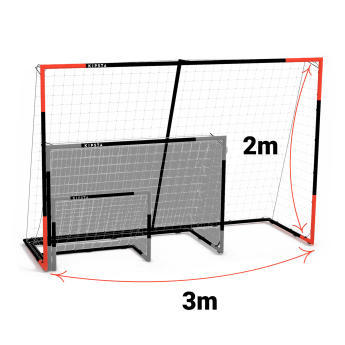 Our Football designers developed this SG500 football goal in steel and aluminium. Fitted with real top corners, so it feels like playing football.
STABILITY
6 pegs are provided to fix the goal to the ground preventing it from moving.
GREAT SIZE
At 3m x 2m, this SG 500 football goal meets official futsal size regulations.
EASY ASSEMBLY / DISMANTLING
Our teammates test and set up the goal within 5 minutes. Screw and tool free assembly.
Reminder: The goal needed to be protected from rain otherwise it will get rusted.
BEST FOR TRAINING IN LIMITED SPACE
Bored with traditional training? Our new modular cones can train in various way!
FLEXIBILITY
The cones are compatible with the Modular marker bars to vary different exercises.
STABILITY
The cones stay in place and don't fall over thanks to their weighted base.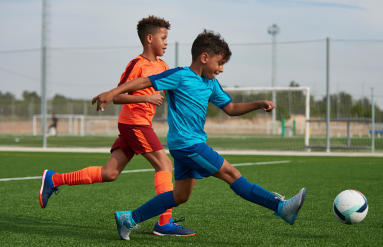 CHOOSE THE RIGHT FOOTBALL SHOES
A great shoes can protect your kids toes and prevent injury.
An excellent shoes can provide great ball touch and improve the performance in the pitch.
* The prices listed on the site are the prices recommended by DECATHLON's central purchasing department.