What does Sport mean to you?
Giuliana B. / Open Water Swimming Leader
↓ Scroll Down  ↓
Swim Free with our Open Water Swimming Leader
As far as I can remember, I've always been swimming. I was just a few months old when my mum put me in a swimming pool for the first time. I had respiratory issues and swimming helped with my condition. I kept swimming all the way until university
In love with open water swimming
One day, I joined an Open Water competition, I immediately loved it. So I started to set some Open Water challenges for myself. I swam across the channel between France and Great Britain in a relay. I swam 46 kilometres around Manhattan Island in New York, and also across the Gibraltar Straits. I love those challenges as they push me to train for a solid goal.
Giuliana's Open Water Swimming Gear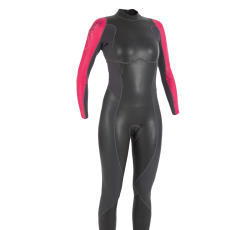 1/0 MM OPEN WATER SWIMMING SUIT
The OWS100 1/0 mm swimming wetsuit keeps you warm when swimming, whilst providing excellent freedom of movement.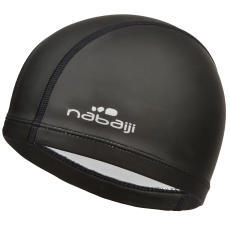 Comfortable and flexible silicone coated mesh swim cap. Easy to put on and take off, does not pull on hair and guaranteed good hold.
I've been working for Decathlon since 2002. I am now the Open Water Swimming Leader. My job is to observe open water swimmers, understand their habits to create the products they need. We constantly work to improve our products, we create prototypes and we test them here in Hendaye (France), I gather feedback from swimmers and we adjust our design accordingly.
I swim in the ocean pretty much every day. I love the freedom and the connection with the nature. And more importantly, I love to swim with others, whether they ar eseasoned swimmers or not, it feels good to swim in a group. That's what I love with my job - inspiring people to live out freedom through open water swimming.
I am lucky to have a job allowing me to combine my passion for the sport and making sport accessible to everyone by designing new products.
* The prices listed on the site are the prices recommended by DECATHLON's central purchasing department.